A hotel built

with distinction

The Hotel Stebbins started life as the Ahnapee House in 1857built from materials shipped in from Racine, Wisconsin and has always operated as a hotel. In later years, the restaurant and bar were added to create what is now Algoma's only full-service hotel.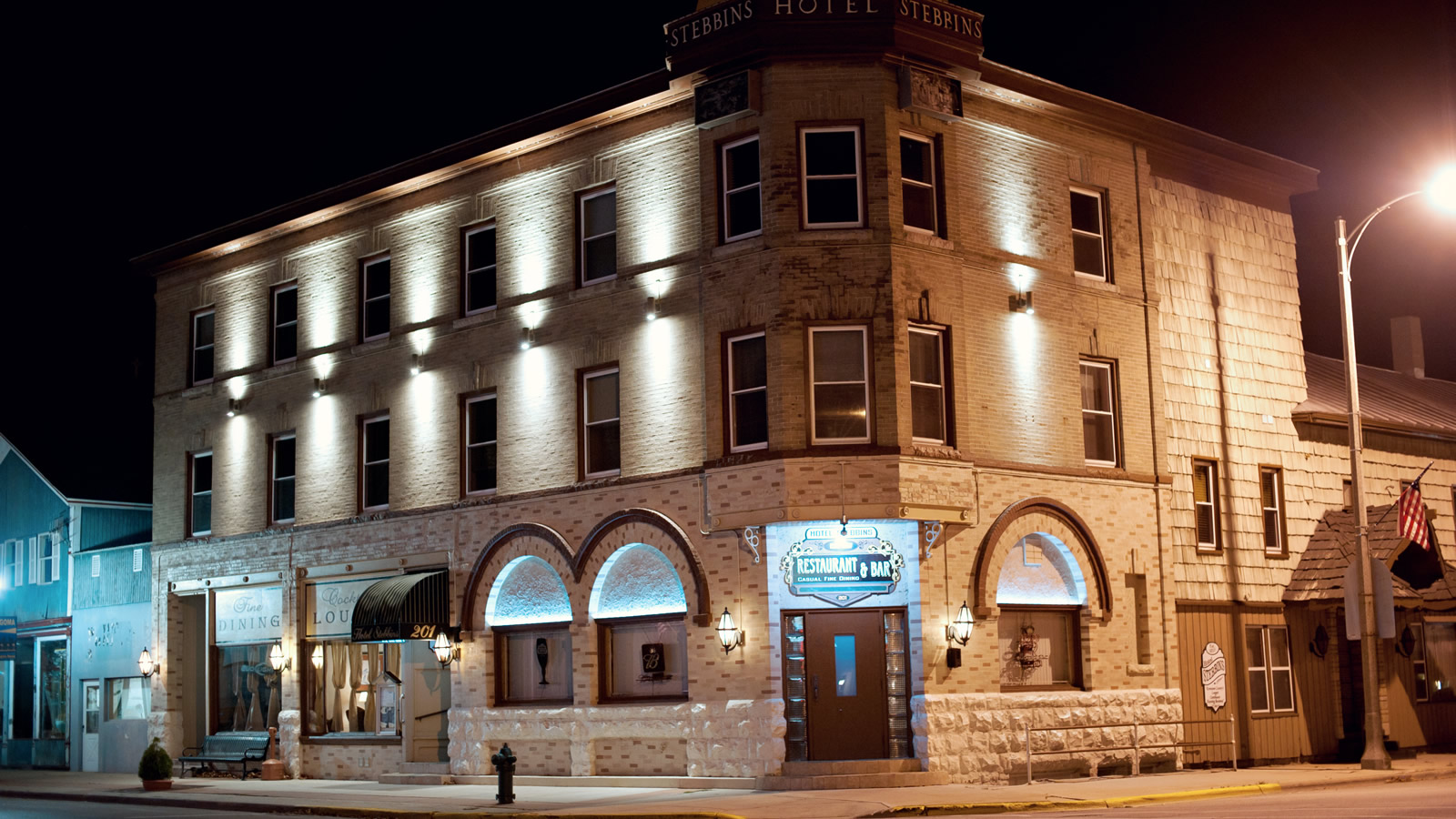 Mixing tradition with a new vision
Hotel Stebbins
TODAY'S HOTEL STEBBINS
The hotel has the distinction of being owned by only five owners in the past 100+ years. Jim & Judy Kirsten had owned the business for 27 years before sharing the treasure with Kristine Ruehl when she purchased the business in July 2005. Since the purchase, the Hotel has undergone a series of massive interior and exterior renovations with a large final renovation occurring in May 2015. We are proud to provide updated spaces throughout the Hotel and strive to continue to improve on bringing this Hotel back to the gem it truly is!
The Hotels first floor and common spaces now boasts a pool table & game room, dining/banquet facilities, and a classic supper club & lounge. During your stay you can enjoy the beautifully restored original 1905 tin ceilings in the lobby, take a "photo op" in the original classic phone booth, or lounge in our leather recliners and enjoy the fireplace and conversation, or relax with a beverage in our classic "old school" cocktail lounge.
We now offer 10 distinctly different units including, one kitchen suite, 3 standard suites, and 6 standard hotel rooms. We also offer an amenities room w/ ice machine services, coin-op laundry, and snack/soda vending services.
My staff & I take great pride in treating our customers like Kings & Queens and making your stay a unique and personal "Inn" experience! My personal goal during my tenure here at Hotel Stebbins, is to provide a "respite", a place of escape and memories built for you and yours ~ I truly look forward to meeting new guests and welcoming back repeat customers who have found great value in this offering. I am certain you will love what the revitalized Hotel Stebbins offers within this awesome and unique community of Algoma.
HISTORY STORY OF HOTEL STEBBINS
Built by Charles Lewis Fellows at a time when there were only 4 framed buildings in Algoma, The Ahnapee House was built by local craftsmen who supplied the labor needed to dig the cellar, build the stone foundation, and do the carpentry work.
After changing ownership multiple times in the 1800's Frank Slaby acquired the business in 1898. In 1905, Slaby constructed the second wing of the establishment, which is now the 3-story brick structure and front entrance of the hotel. When that was completed, the hotel was given the name of Hotel Stebbins - in honor of the late Senator DeWayne Stebbins, a good friend of Frank Slaby.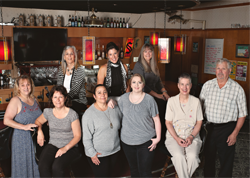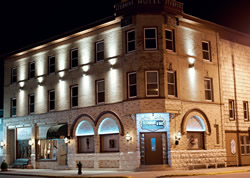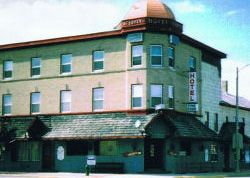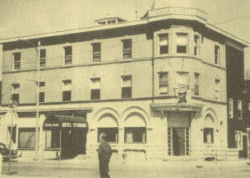 ---